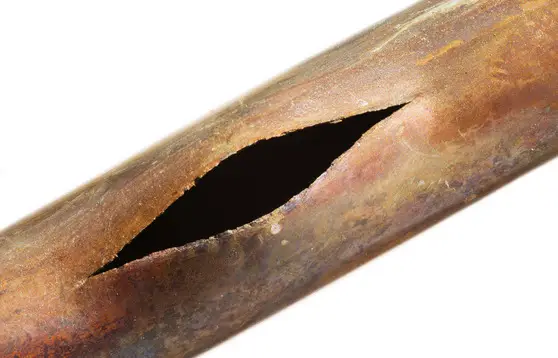 Commercial and Residential Plumbing Services Mason, West Chester & Cincinnati, OH
Tri-City Appliance Repair based in Mason, Ohio offers professional plumbing services in Mason, West Chester, and throughout the Greater Cincinnati, Ohio.
Tri-City Appliance Repair is a partner you can trust to handle your plumbing needs with quality and care. Offering both commercial and residential plumbing services, our highly skilled plumbers go the extra mile to ensure that your business or home is protected through the repair.
Our team features well-trained technicians that are insured and bonded, and our repairs come with a 1 year parts and labor warranty.  We ensure that all of our trucks are fully stocked with common parts, allowing us to complete most plumbing services and repairs during our first visit.
From busted to frozen pipes, to clogged kitchen drains, we'll put our expertise and years of experience to work with you. We pride ourselves on getting the job done right, the very first time.
Same Day / Next Day / Weekend / 24 Hour / Emergency / Plumbing Service
TriCity Appliance Repair is there when you need it most. We offer weekend appointments to fit your busy schedule as well as same day, next day, and 24 hour emergency service.Our technicians show up on time, and we keep our trucks fully stocked with common parts to allow for most repairs to be completed in the 1st visit. We've built our brand offering fast, efficient, professional plumbing services.
As winter settles in, in the Cincinnati area, your pipes are at risk of freezing and busting. A pipe with even a small 1/8 inch crack can spew up to 250 gallons of water per day. Our team is able to quickly respond to your plumbing emergency around the clock. If you are in need of emergency plumbing services for your frozen or busted pipes please call now (513) 370-4865.
Plumbing Services
Emergency plumbing
Frozen / busted pipes
Repair and replace sink and drain traps
Clogged sinks / pipes
Repair / replace existing fixtures
Toilet replacement / repair
& more
Service Area:
Tri City Appliance Repair services appliances in Mason, OH, Greater Cincinnati and North Kentucky. Our service area covers all areas within a 40 mile radius of Mason. For more information visit our Service Areas page or call today (513) 370-4865. Our service area includes but is not limited to:
"Last winter, we had some pipes freeze and then one burst. Water was spewing out from underneath our kitchen sink and by the time we found it, there was water almost all the way to our living room carpet. Panicked, we called Tri-City Appliance Repair in the middle of the night. The man who answered walked me through turning off the water supply and sent an agent to our home. The repair tech was able to defrost our pipes, fix the one that was busted and even helped us to make sure it didn't happen again…."
"I was very pleased with the plumbing services provided by Tri-City Appliance Repair. Tech was courteous and professional. Service was affordable and fast."
"Tri-City Appliance Repair fixed my busted pipe for half the price that another company had quoted me. Glad I called!"
Are you in need of a plumber in Mason, West Chester, or anywhere in Cincinnati, OH? Call Tri-City Appliance Repair today! You can rely on our experienced plumbers to make the right call every time. Call: (513) 370-4865