Appliance Repair in Cincinnati Ohio
Tri-City Appliance Repair, Dishwasher, HVAC, Garbage Disposal, Plumbing, Freezer and Refrigerator, Washer and Dryer at the highest point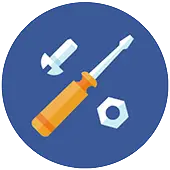 The professionally trained, licensed and insured repair techs of Tri-City Appliance Repair, service all makes, models, and brands of commercial and residential appliances.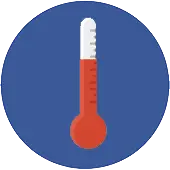 Tri-City Appliance Repair, offers the highest quality heating and cooling repair services to keep your home or business comfortable year round.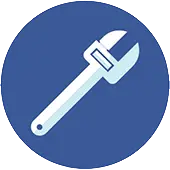 We understand the urgency of a broken or malfunctioning appliance. Our expert appliance repair techs are available for same day, next day, weekend and 24 / 7 emergency repairs.
APPLIANCE REPAIR CINCINNATI OHIO
PROUDLY SERVICING MASON OHIO AND ALL OF GREATER CINCINNATI
WHAT CINCINNATI IS SAYING ABOUT TRI-CITY APPLIANCE REPAIR
"I am very grateful that I found Tri-City Appliance Repair! I've had bad experiences with other companies in the past, but Tri-City Appliance Repair was a different story. My repairman was on time, clean and professional and took extra care not to damage my new floor when he fixed my dishwasher. I will recommend you in the future!" – Tanah Unruh Maineville, OH
"I called Tri-City in the middle of the night when my water heater broke and their was a puddle in my hallway. They came that night and got everything fixed. I will continue to use if I need another appliance repaired " – Suzzette Wilson Cincinnati, OH
"Tri-City came all the way to Middletown Ohio on short notice when my dishwasher was flooding my kitchen. Completed the job quickly and gave me advise on keeping machine running smoothly. Kept my new tile floor safe during the work and cleaned up after himself… " – Ginger Hall Middletown, OH
"I contacted Tri-City Appliance Repair regarding my dishwasher repair.  After visiting the companies well designed and informative web site, I called to talk with a representative regarding my issue. A live representative answered the telephone, addressed my concerns immediately, scheduled my same day appointment and arrived promptly as scheduled.  The technician located the problem within a short period of time, fixed and returned the unit to service. The technicians' attention to detail during the repair which included protecting our floors, cabinets and countertop placed them at the top of my repair company contacts list.  Thank you for providing the service and experience that exceeded my expectations. " – Sincerely  Brian Dowers Maineville, Ohio
"By far the best experience I have had with a service company since moving to Lebanon.  My repair tech was courteous and careful and called before arriving. My washer and dryer continue to work like new and you guys saved me a ton of money!" – Bryan Martin Lebanon, OH
"Called ahead of time, showed up on time, and got the job done fast! Priced several companies and you guys were the best. Overall, an A+ experience – would recommend." – Charles Blanton Cincinnati, OH
"By far the best experience that I have ever had with an appliance repair guy in Cincinnati! You've earned my business and recommendation!" – Sarah Lulowitz Mt. Healthy, OH