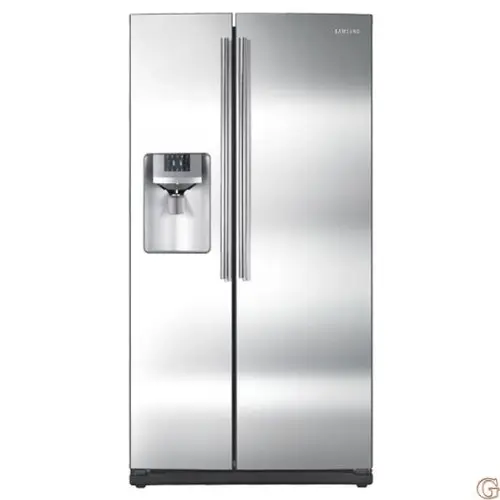 Freezer and Refrigerator Repair Mason, West Chester & Cincinnati, OH
Tri-City Appliance Repair based in Mason, Ohio offers professional freezer and refrigerator repair services in Mason, West Chester, and throughout the Greater Cincinnati, Ohio.
The highly skilled, expert, repair techs at TriCity Appliance Repair are trained to work on all major brands, makes, and models of refrigerators.
Our refrigeration repair techs will diagnose your refrigerators on site and offer an estimate before beginning any work. Our expert technicians will always go the extra mile to ensure that your home is protected and the job is completed correctly the first time.
With TriCity Appliance Repair there are no hidden fees for repairing your refrigerator and no service charge when we complete your repair!
Same Day / Next Day / Weekend / 24 Hour / Emergency Service
When a heating or cooling system is in need of repair, it needs attention fast! TriCity Appliance Repair is there when you need it most. We offer weekend appointments to fit your bust schedule as well as same day, next day, and 24 hour emergency service.Our technicians show up on time, and we keep our trucks fully stocked with common parts to allow for most repairs to be completed in the 1st visit. We've built our brand offering fast, efficient, professional HVAC repair services.
Common Refrigerator Repairs
Refrigerator or Freezer not getting cold
Broken ice maker
Door latch failure / Broken Door Seal
Refrigerator not dispensing water or ice
Refrigerator or freezer runs continuously
Refrigerator or freezer making strange noises
Water leaking inside refrigerator or cool
Refrigerator sweating
No power to refrigerator or freezer
We Repair All Major Brands of Refrigerators
Samsung
Amana
Bosch
Whirlpool
Frigidaire
KitchenAid
GE
LG
Electrolux
Maytag
Avanti
Danby
IGLOO
and more
Proudly Servicing All Styles of Refrigerators
Top and Bottom Freezer Refrigerators
Side by Side Refrigerators
French Door Refrigerators
Freezerless Refrigerators
Compact Refrigerators
Built in and Counter-depth Refrigerators
Ice Makers
Service Area:
Tri City Appliance Repair services appliances in Mason, OH, Greater Cincinnati and North Kentucky. Our service area covers all areas within a 40 mile radius of Mason. For more information visit our Service Areas page or call today (513) 370-4865. Our service area includes but is not limited to:
"Professional, friendly and fast! A+ service.."
"Tri-City Appliance Repair fixed my refrigerator that started constantly running but never getting cold. The repair man did a great job on the cleanup and repair. Saved me from having to buy a new fridge."
"I have used Tri-City Appliance Repair twice now and have been very pleased with the results. Both times the tech was on time and had all of the parts he needed to fix the repair. My fridge and furnace continue to run smoothly."
Refrigerator Maintenance Tips
Set the right temperature. Keep the fridge at 37 to 40 degrees Fahrenheit and the freezer at 0 degrees Fahrenheit.
Keep your fridge "full".  Refrigerators need, what is known as thermal mass, to maintain their cool. The cool foods and drinks in your appliance help to absorb warm air when you open your fridge doors. If you are an "eat out" type of family, or your machine is too large for your needs, consider adding a few jugs of water to your top shelf.
Change the filters. Replace your ice maker and water supply filters at least every 6 months or as recommended by your manufacturer. Consult your owner's manual for the location of your filters.
Keep it level.  Refrigerators that are not level, may not close properly, causing condensation inside and wear and tear on the motor.  Place a level on top of your appliance to check that it is level.
Clean the coils. When your unit's condenser coils are covered with dust or pet hair, your refrigerator can not run efficiently. Every 3 months you should clean your coils with either a vaccum with a hose attachment or a refrigerator coil brush.
Keep the freezer vents unobstructed. Obstructed vents (usually located in the back of your freezer) can keep your machine from running smoothly. Ensure that your freezer vent's are clean and unobstructed by food or ice cube trays.
Toss out the old ice. If your freezer has an ice maker that you rarely use, toss out the old cubes about once a month. Stale ice cubes in your freezer can store food odors, leaving your whole machine with a bad smell.
Are you in need of freezer or refrigerator repair in Mason, West Chester, or anywhere in Cincinnati, OH? Call Tri-City Appliance Repair today! You can rely on our experienced technicians to make the right call every time. Call: (513) 370-4865