Tri-City Appliance Repair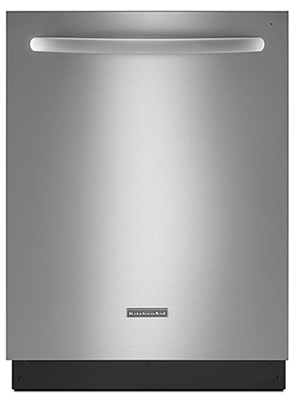 Dishwasher Repair Service
Dishwashers are highly durable machines that can last for years and years. But even with proper maintenance, your dishwasher made need service from time to time. The highly skilled, expert, repair techs at TriCity Appliance Repair are trained to work on all major brands, makes, and models of dishwashers. From leaky hoses, to faulty spray arms, we're here to help.
Our appliance repair techs will diagnose your dishwasher problems on site and offer an estimate on repairing your machine before we begin any work.  Our expert technicians provide superior dishwasher repair services by taking the extra steps to ensure that your home is protected and that the job is completed correctly the first time.
With TriCity Appliance Repair there are no hidden fees for repairing your dishwasher and we waive the service charge when we complete your repair!
Same Day / Next Day / Weekend / 24 Hour / Emergency Service
TriCity Appliance Repair is there when you need it most. We offer weekend appointments to fit your busy schedule as well as same day, next day, and 24 hour emergency service.Our technicians show up on time, and we keep our trucks fully stocked with common parts to allow for most repairs to be completed in the 1st visit. We've built our brand offering fast, efficient, professional appliance repair services.
Common Dishwasher Repairs
Dishwasher will not start
Dishwasher will not drain
Door latch failure
Dishes are not clean / dry
Dishwasher not filling with water / releasing detergent
Dishwasher is leaking or noisy
Spray arm not turning
We Repair All Major Brands of Dishwashers
Samsung
Kenmore
Bosch
Whirlpool
Frigidaire
Kitchen
GE
LG
Electrolux
Maytage
White-Westinghouse
Magic Chef
and more
Service Area:
Tri City Appliance Repair services appliances in Mason, OH, Greater Cincinnati and North Kentucky. Our service area covers all areas within a 40 mile radius of Mason. For more information visit our Service Areas page or call today (513) 370-4865. Our service area includes but is not limited to:
Testimonials:
"The tech called before coming to my house, and showed up at the exact time he said he would be there. He quickly diagnosed my dishwasher as having a faulty heating unit, and made the repair on the spot. The tech was courteous of my home and cleaned up after the repair. I am very pleased with the service!" – Emily Hubbard, Mason OH

"I found TriCity Appliance Repair looking for a company that would work on my Samsung dishwasher. The repair tech was very knowledgeable and completed the repair quickly. I will definitely recommend!" – Louise Mackey, West Chester, OH

"I can not tell you how pleased I am with TriCity Appliance Repair! My dishwasher  started making strange noises and then began to flood my kitchen floor. I was afraid it might be dangerous and needed someone to come that evening. Tri City Appliance Repair sent a technician who quickly fixed my machine. The tech was friendly and seemed very skilled at his trade. This is a great company.." – Blanche Gabbard, Middletown OH
Dishwasher Maintenance Tips
Before starting your dishwasher, run the hot water on the adjacent sink until the water heats up (usually around 15 seconds).
Set the temperature on your home's hot water heater to the temp recommended by your dishwasher's manufacturer (usually around 120 – 125 degrees Fahrenheit).  If you're water is too cold, your dishes may not come entirely clean, and if it's too hot your dished may not dry correctly.
Don't double up on rinse aids. Check to see if your dishwasher detergent includes a rinse aid. If so, there is no need to add an additional rinse aid.
The water jets on the spray arms of  your dishwasher can become clogged overtime.  Occasionally clean the spray arm jets with soap and a washcloth to ensure smooth spraying.
Don't overcrowd your dishwasher. While it's tempting to fill your dishwasher with as many dishes as possible, an overcrowded dishwasher will not get your dishes clean. It's easier and more effective to hand wash a few dishes than to re-run the entire cycle.
Once a month, run an empty dishwasher cycle with vinegar. This will help keep your dishwasher clean, and remove built-up food and mineral debris.
Always use the correct cycle for the particular load of dishes in your machine.
Test your water. Running your appliance with hard water can prevent dishes from becoming fully clean and can be hard on your dishwasher.
Clean the trap.  Under the lower sprayer of your machine you will likely find the dishwasher's trap is filled with bits of food that did not drain, or even pet hair. Check the filters and trap of your machine and regularly clean them to keep thing running smoothly.
Special Offer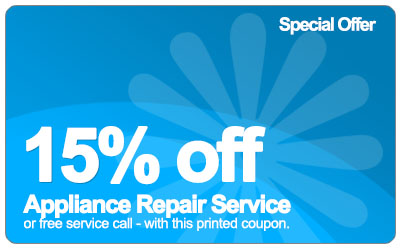 Same Day Service
Our appliance repair technicians are expertly trained to repair almost any appliance inside or outside of your home. You can trust the experience of Tri-City Appliance Repair to get the job done right. With our
same day
, next day, weekend, evening and
24 hour emergency appliance repair services
, you can count on us when you need us most!
View Service Areas